As we enter into 2022, all businesses are strategizing. Firms are finding new ways of improving productivity and cutting down on expenditure. In the year 2022, businesses can achieve such a goal if they choose to use managed IT services as opposed to running IT departments.
Shifting to managed services has proven effective in enhancing the communication systems and promoting the smooth running of the overall IT department. With managed IT services, the communication department is merged with the IT department providing smooth running of communications and IT services.
Thanks to the many benefits of managed VoIP phone support services, companies that make the move will be able to save money while advancing their performances. Keep on reading to find out why 2022 is the year to migrate to managed IT services.
What Are Managed IT Services?
Managed IT services refer to a list of services that were traditionally performed by IT departments that are outsourced to a third-party company. The company comes in and provides comprehensive IT services including installation and maintenance of IT systems and communication channels.
Managed IT services also come with managed VoIP phone support services. A good managed IT services provider must offer cloud-based communication solutions such as VoIP. This lowers the cost of communication significantly and leads to efficiency.
There are many reasons why SMBs are turning to managed IT services. Below are the top five reasons to turn to Managed IT services in 2022.
1. Managed Services are Cheaper Than In-House IT Management
The first reason why 2022 is the year to migrate to managed IT is that companies that use managed services endure lower running costs for their IT departments. With managed VoIP phone support services, there is no need of hiring internal IT experts, who may increase the wage bill significantly.
Besides the wage bill issues, managed IT services pricing is way cheaper compared to the quality of services offered. Most service providers will charge a small fee that is just a fraction of what a normal IT department requires to stay functional.
2. They Offer 24-hour Support
The other reason to migrate in 2022 is that managed IT services providers ensure there is continuity of business with their 24-hour support. Unlike internal IT employees who may take a break and go home at night, managed IT services company workers keep on monitoring the system at all hours.
If there are problems with the system, a call can be made to the IT company and there will be someone to resolve it immediately. This 24-hour support ensures quick detection and resolution of potential problems, facilitating the smooth running of the business.
3. Managed Services Reduce Repair Costs Thanks to Regular Maintenace
One of the main benefits of outsourcing IT services to managed IT services providers is the constant maintenance services they provide. The best-managed services providers offer regular maintenance, a situation that helps cut down repair costs.
When a system is regularly checked, experts can detect problems at an early stage. This is the only way to avoid having to deal with full-blown problems that often need heavy investment to resolve.
4. Managed Services Will Increase Your Company's Networking
In the modern business world, networking and linkages are vital. For any business to thrive, it must collaborate with others and partner in different areas. Outsourcing IT services to managed IT services providers ensures that there is a linkage with other brands.
The other importance of managed IT services is that the company also links your institution with third-party vendors. When purchasing IT products, it is important to deal with a trusted party. The IT management company usually has links with other players in the industry. This relationship can help cut the cost of products.
5. Managed Services Provide Network Diagnosis Tools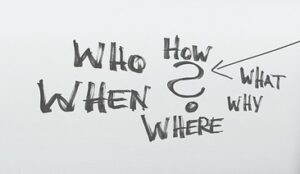 When services are outsourced to a managed IT services company, there is much better performance from all ends. One of the key benefits is that the managed IT company has the tools and resources needed to perform critical analysis of systems.
The IT company should be able to offer diagnosis tools that will detect problems early. This way, companies get to solve issues much faster. In most cases, managed IT experts carry out a regular diagnosis to see if there are problems. Problems are detected early and dealt with before they develop into a full-blown problem.
How to Get Managed VoIP Phone Support Services
If you are thinking about getting managed IT services in 2022, we are here for you. At Techtopia, we know how finding a reliable dealer in the crowded market can be frustrating. Thankfully, we have been around long enough to guarantee you the best managed IT services.
If you are in need of managed IT services for small businesses, you can talk to us. We also offer managed VoIP phone support services to all businesses. Please get in touch with us by filling our contact form here for more.