Simple cybersecurity tips for business owners and managing today's IT technology can be a daunting task if you don't know what you are doing? Managing your old technology may require buying additional software, security, and hardware but it also needs someone to manage it. These responsibilities can quickly weigh you down.
This is why many businesses are using managed IT services that provide solutions to many problems facing companies operating on old technology. When properly conducted, cybersecurity management and IT services, can offer business owners a peace of mind at a fixed cost with modern technology that make their company grow.
Keep reading to discover simple cybersecurity tips for business owners and how managed IT services with modern IT technology can make a world of difference.
What is IT Management?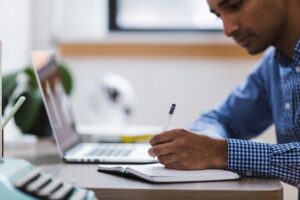 IT management is the overall administration and monitoring of a company's information technology systems. Managed IT providers generally deal with overseeing the organazation's technology systems such as networks, software, and hardware but they do more than that, they help people work together with a unified communication system.
Having old technology can actually be a hindrance for most businesses; therefore, working with managed IT services becomes a saving grace. One of the biggest worries facing executives today is the fear of a company data breach and with so many bad characters online, having a safe network to conduct business is essential.
Below are some simple cybersecurity tips for business owners and ways your old technology is holding you back:
Cost Savings
It's a known fact that outdated office equipment and technology doesn't have the best energy efficiency ratings. This is due largely in part to the limited technology during the time the older devices were manufactured. The same can be said about your communications and internet infrastructure.
For example, many offices run on laptop computers and the batteries today are much better than their old counterparts. Therefore, consuming more energy to recharge or even keep plugged in, creating higher overhead and utility bills.
No Remote Access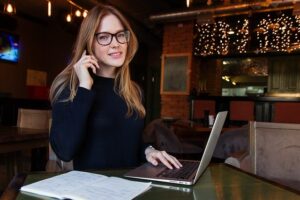 Older technology like traditional phone line service doesn't have the capacity that the internet does. Meaning, if you lose power, you lose money and have to send employees home or worse, your workforce has no remote access to your company's network. This can create all kinds of problems for businesses running on outdated technology.
Fortunately, with managed IT services like those at TechTopia, businesses that have made the switch to VoIP technology can have their workforce operate their company's systems from the comfort of their homes.
With that said, many businesses have discovered a significant savings in office expenses by having their employees stay home. For these solutions, you need cloud technology that eliminates the old on-premise equipment and devices and replaces them with the best VoIP technology.
Compatibility Problems
Another seback to outdated technology and devices is that they do not have the updated applications and software required to keep up with the changing technology. This area of concern can often be found in older telephone systems as well as computers but newer PCs and laptops do offer software updates for employees.
The main goal for any company is to have an effective communication system that provides teamwork and collaboration applications. Talking to a representative at TechTopia provides business owers with affordable and up-to-date cybersecurity management.
Security and Data Breach Risks
When it comes to security and data breach risks, managed IT services prevent cyber security attacks. Therefore, it becomes important to have updated software and devices running your business. It's not uncommon for almost half of all businesses to experience some type of data breach within the last year of business.
What's even more alarming is the fact that half of these companies are experiencing cybersecurity attacks on a weekly average. Old technology offers an easy back door for experienced cyber criminals and professional IT management is one of the best ways to deal with these online threats.
Here are some more ways old technology increases security risks:
When a cybersecurity issue arises, it can compromise your business data as well as your client's personal information.
Stolen data is another area of great concern because you can lose your customer's trust and future sales.
Your company could also be held liable for any data breach where your customer's information is used. Receiving fines and bad press are typically the end results.
Modern software developers and hardware manufacturers are always implementing the best security features into their equipment and devices, protecting your company from cybersecurity attacks. Old technology and business infrastructure doesn not have the updates needed to deal with new and malicious attacks.
Don't Lose Your Customers to Competition
Running your business on old technology is one of the best ways to lose your customers to competition. Lost sales is the biggest hit for companies operating on older technology and devices. Customer's simply do not want to wait to place an order or talk to a representative about a serious matter, they will leave an go to your competitor.
Loss in Workplace Productivity
Old technology can impact your workplace productivity. For example, if you are supplying older PCs and laptops that are constantly crashing, the downtime your employee experiences can easily add up to wasted hours per week. Older devices cannot handle the newer and faster software and hardware in today's devices.
Update Your Old Technology With Managed IT Services
Updating your old technology with the best managed IT services at TechTopia will save your business from a number of issues that come from operating on outdated devices. Here at TechTopia, we provide the best VoIP technology and business solutions that excel businesses and not hold them back.
Cybersecurity management is where most businesses and enterprises are turning to today due to the effective solutions they provide to their customers. TechTopia offers affordable and professional managed IT services. For more information about our IT solutions and services, call us today or fill out our contact form.