When it comes to buying IT equipment or refurbished IT equipment, one of the first thoughts to come to mind for many is how much is it gonna cost me? Then, the next question begs the answer as to what is the better option, buying new or refurbished? Additionally, what are the advantages and disadvantages as well as the warranties?
Companies that contact Techtopia's hardware support IT services in Phoenix, Arizona, can get assistance in making a decision on whether to buy new or refurbished IT equipment, based on your business needs and budget. Techtopia provides the best refurbished or new IT equipment at the most affordable prices.
To discover how to find a tech support provider for your Phoenix, Arizona business and the benefits of buying new or refurbished IT equipment, keep reading.
What's the Difference Between New and Refurbished IT Equipment?
Since IT equipment can be an investment, many people wonder if they are better off buying new or used IT equipment that has been refurbished by a professional IT technician. However, how to find a tech support provider for your Phoenix, Arizona business can be a problem but fortunately, that's not the case at Techtopia.
Unlike some other IT equipment repair companies with less than stellar services, Techtopia thoroughly inspects, repairs, paints, tests, upgrades, and resets the devices back to factory default settings. Terms of how buying new versus refurbished often comes down to price and the life expectancy of the IT equipment.
Here are some benefits of buying new or remanufactured IT equipment:
Price
Surprising to most people comparing prices between remanufactured IT equipment and new IT equipment, the prices are favored for the former. Price is the deciding vote for most companies as it's considerably less expensive to buy a refurbished device than a brand new one.
Depending on the IT equipment, the price can skyrocket for a new piece of IT equipment, especially when variables like the current lifecycle of the device. Much like a car, IT equipment loses its value over time.
For example, if a device is only a couple of years old, the savings are about 25% for refurbished versus new. However, if the IT equipment has been on the market for 3-5 years, people can expect to save around 50-75% off the suggested manufacturer retail price for a current year model.
Life Expectancy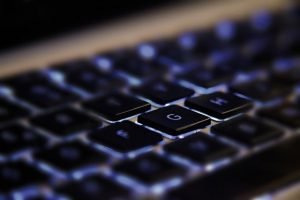 Performance and price are always driving factors for many but what you get for life expectancy is the bottom dollar amount. Everyone wants to get the most value out of the money they spend and the longest life expectancy regardless of the product; therefore, when it comes to IT equipment for your business, the principles are still the same.
In the end, the warranty of the IT equipment generally outweighs the cost of the device. Techtopia's hardware support IT services in Phoenix, Arizona cover your IT equipment no matter how long you have it or used it by sending you a replacement. Most refurbished IT equipment comes with an MTBF of approximately 15-20 years.
Performance
Buying new or used remanufactured IT equipment at Techtopia's hardware support IT services in Phoenix, Arizona doesn't affect the performance of the device. Moreover, when it comes to functionality, the two are the same. With that said, you can do the same things with a new piece of IT equipment or a refurbished one.
IT support services at Techtopia can help you make a decision based on your company's infrastructure and network. Newer units are known for having updated software that enhances the computing capabilities but depending on the needs of your business, you may not need all of that computing power and an older year model will work just fine, saving companies up to 50% or more on a new piece of IT equipment.
Benefits of Purchasing Refurbished IT Equipment
Since saving money is always a benefit for companies looking to purchase refurbished IT equipment, there are also many key factors that make buying a remanufactured piece of IT equipment a robust choice for many.
Here are some benefits of purchasing refurbished IT equipment:
Tested Products
One of the best things about Techtopia's hardware support IT services in Phoenix, Arizona is tested products that are high-quality and reliable. However, it is important to take note, that some refurbished IT products come with dents and scratches from being previously owned and are repainted and checked for imperfections.
Aside from a few cosmetic repairs, refurbished IT equipment at Techtopia's IT support services are checked for missing components or parts with the operating systems reset and tested extensively to guarantee proper reliability, function, and high performance.
Better Warranties
Buying new IT equipment general comes with a limited lifetime warranty or standard 90-days. However, trying to get your limited lifetime warranty from a company when buying new IT equipment can be a daunting task because of all of the inspections and red tape required before receiving your new replacement.
Many people may find this hard to believe but depending on the company you buy your refurbished IT equipment from, the warranty and even customer service is better than buying new and much easier and faster to receive your replacement. Some IT support services such as Techtopia even offer extended warranties on remanufactured IT equipment.
Shorter Lead Times
Whenever you are buying IT equipment, eventually components and parts will break or wear out, and you will need replacement parts. The problem with most newer pieces of IT equipment is a lack of replacement parts that can take weeks to receive but with remanufactured IT components, the shorter lead times are cut down to just days.
How to Find a Tech Support Provider for Your Phoenix, Arizona Business?
The answer to that is simple, call Techtopia today at 1-602-960-4746 or click here to fill out our online IT support services contact form. Purchasing refurbished IT equipment from Techtopia leaves a positive footprint on the environment and keeps computing components and computers from depleting our natural resources by disposing of them in landfills.