For any small business owner running a company in today's demanding marketplace comes with many hidden dangers and threats online. Therefore, cybersecurity services are essentially combined with managed phone technical support. According to the number of data breaches online, about 60% of businesses get attacked by hackers.
Contrary to what most business owners may think, expert IT cybersecurity is more affordable than the name implies. One of the best things about call center phone systems that come with managed IT support is the wide range of services that often would take 2-3 employees to handle in the course of a business week.
To discover more about customer service management software, the advantages of IT cybersecurity, and where to find the best-managed phone technical support services in Phoenix, Arizona, continue reading.
What Are Cybersecurity Services?
Cybersecurity services such as Techtopia are designed to offer companies with call center phone systems protection against criminal or unauthorized use of electronic data. Managed phone technical support companies offer the best protection and security measures against common attacks of cybercriminals.
Some of the managed IT support services include:
Managed IT phone support services
Hardware services
Internet of things (IoT) services
Cloud managed services
Cyber security services
Sd-Wan / Bandwidth services
When it comes to managed IT support, small to large business owners should be aware that the type of IT service depends on each company's specific needs; therefore, one or more of the services mentioned above may be the best solution for your business.
How to Choose Managed Phone Technical Support?
As mentioned above, the type of IT cybersecurity your company needs depends on certain factors of your business and may only need basic tech support. The more complex your infrastructure is, the more technical support it will require for enhanced customer service management software or security software application development.
Find a Middle Ground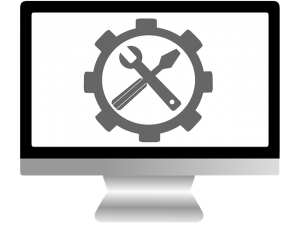 One option that several business owners discover is a solution between IT support services and help desk-only IT support is managed IT support. This service bundles the most common needs of business technology into one support service, making them versatile and an all-in-one IT service that integrates and works well for your company.
Focused IT Cybersecurity Services
Some companies have specific needs that require a more focused professional than the average IT cybersecurity services for call center phone systems. For example, if your business deals with sensitive data such as medical or personal information, social security numbers, or credit card numbers, then cybersecurity services that focus on network security may be the best solution for your company.
Software and Mobile App Security
If your company uses a lot of software platforms and mobile apps for your business, hiring a managed phone technical support service might be your best option. These services are capable of writing software applications that are custom-tailored to work within your business structure and model.
What's Included With Cybersecurity Services?
Cybersecurity services provide a wide range of services including network, application, e-management, and system services. In most cases, you pay for the services you need with other options to upgrade or downsize depending on changes that occur within your business model.
Further, managed IT support services offer supplement packages of their own services that include other capabilities such as internet access and web hosting. It is always more feasible and beneficial to hire an IT company in Phoenix, Arizona that charges a fixed monthly fee versus an hourly IT service provider.
Flat fee models for managed phone technical support are the preferred method for many businesses requiring IT cybersecurity. They can handle many IT-realted problems that surface during the agreed contact like setting up firewalls, upgrading PCs, protecting email accounts, and backing up system files.
Customer service management software of the managed IT support company helps your business make sense of cybersecurity issues that arise and change during the course of doing business in an ever-changing world of technology, and it stops expensive hacks into your infrastructure from occurring.
What to Look for in Cybersecurity Services?
One of the most important aspects of vetted cybersecurity services is its ability to secure data and systems, increase the performance and power of your networks, and have faster response and support times. You should also ask for a detailed cost of the IT service and make sure there are no hidden costs, fees, or extra server charges.
Moreover, make sure your business is compatible with the managed phone technical support company. Ask how your passwords are protected, and if they have a multifactor authentication system as well as how they handle security protocols for keeping sensitive data and company passwords secure.
Additionally, it may be a good idea to ask the IT cybersecurity company in Pheonix, Arizona how they train their technitions against cybersecurity threats. Managed IT companies that train their staff members to update their training regularly and guard against phishing attempts is always a good sign of a professional and trustworthy business.
Benefits of Customer Service Management Software
There are many benefits of partnering with professional cybersecurity services that protect your company from IT infrastructure threats such as clicking on malicious links, opening the wrong email, or misleading subscriptions. One of the biggest advantages of having managed IT support is the protection of your company's data.
Where to Find the Best Cybersecurity Services in Phoenix, Arizona?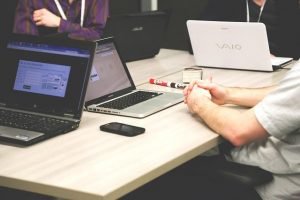 Finding the best IT services for cybersecurity couldn't be any easier than contacting Techtopia. Here at Techtopia, we provide a wide range of managed phone technical support for both small and large businesses. Our team of IT technicians is highly trained and able to solve a variety of cybersecurity issues.
We also provide affordable plans with a range of IT services for enhancing your company's security and keeping your information and data protected from online hackers. For more information about how Techtopia can help protect your business from cybersecurity threats and attacks, call us today or fill out our online contact form.